Dog Nasal Congestion: Causes, Symptoms & Treatment
August 05, 2021 | 3 min read
Published: August 5, 2021
Updated: December 5, 2022
Summary: "Why does my dog have a runny nose?" If you're concerned about dog nasal congestion, this blog looks at treating nasal congestion in dogs. We'll find out what the dog nasal congestion symptoms are, what the causes are, and how to help your dog's runny and blocked-up nose out…
The Symptoms
Signs your dog may have nasal congestion can include;
Nasal discharge (a runny nose)
A swollen nose
Heavy breathing/Having difficulty breathing
Pawing at their face
Disinterest in food
Sneezing/snorting
Lethargy
Restlessness
The Causes
Causes of dog nasal congestion can include; 
Seasonal allergies
Something's stuck up there!
A breed disposition (nasal congestion is common in flat-faced breeds like Boxers, Boston Terriers, Pugs, Shih-Tzus, and Bulldogs because of their airway shape)
Dental issues
Their nasal passage is infected
Canine distemper (This is a very serious, contagious virus. Dogs should be vaccinated against this when they are puppies)
Tumors or cancerous glands
Treatment
First things first you need to find out what the root cause of your dog's runny nose is. 
Have a look to see if you can see a foreign object. If one is there and if you're feeling confident, try removing the problem with a pair of tweezers. If not, you'll have to ask your vet to assist your pet. 
If there's nothing obvious blocking your pup's nose, they should be assessed by a vet - particularly if the runny nose has been bothering them for over 24 hours or if the nasal discharge is colored yellowy-green, crusty or bloody. 
Your vet will be able to conduct the appropriate tests, diagnose the issue and prescribe the necessary, effective treatment. 
Things you can do to help and prevent your dog's runny nose are:
Vaccinating Your Pet - Making sure your dog is up to date on all their vaccinations is an essential part of pet care and can stop them from contracting dangerous infections like canine distemper which can potentially be fatal. This vaccine in particular is usually administered when a dog is between 8 and 16 weeks old.
Staying On Top Of Their Dental Care - If a dog's gums are affected by bacteria and tartar buildup, they can develop more serious conditions. Good oral hygiene is essential for a dog's overall health so make sure you're regularly cleaning their teeth and using doggy dental sticks to help stay on top of tartar build-up.  

Use An Air Humidifier - An air humidifier will help to increase moisture in the air and provide relief to your dog's blocked nose. Alternatively, take them in the bathroom with you when you have a hot shower as the steam from it will also help relieve their stuffy sinuses!
Obtain Doggy Antihistamines - If your dog has an allergy to their environment (yes, doggy's can develop and have hay fever!) make sure you consult with your vet on how to support them with dog-specific antihistamines or other treatment plans. Also, check out our blog on how to help your dog with their seasonal allergies here. 
Sources
Author DePino, Marissa with Dr Irish, Erica "Here's How To Treat And Unclog Your Dog's Stuffy Nose" Better Pet, Dec 20. 2021 https://betterpet.com/dog-stuffy-nose/
Author Stott, Darlene "Can Dogs Get A Stuffy Nose?" Wag Walking,  Sep 10. 2021 https://wagwalking.com/wellness/can-dogs-get-a-stuffy-nose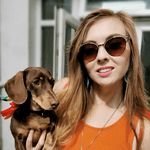 Authored By
Sarah Milton
Comes from a family of animal lovers and got to grow up with a menagerie of pets! I believe owning a pet is a privilege and I love researching and creating informative, fun content for fellow pet owners to help their furry friends have the happiest and healthiest lives. When I'm not writing blogs, you can find me sharing a walk with my pet dachshund or at a yoga class!