Can Dogs Eat Raspberries?
January 29, 2023 | 3 min read
Published: January 29, 2023
Summary: "Can dogs have raspberries?" In this blog, learn if raspberries are good for dogs or bad for dogs and how to feed your dog raspberries... 
Can Dogs Have Raspberries?
Yes, dogs can eat raspberries. They are safe for a dog to consume. However, they should only be shared with a dog in moderation...  
Are Raspberries Good For Dogs?
In theory, yes! Raspberries are loaded with essential nutrients like antioxidants, fiber, vitamins B, C, and K, copper, folic acid, iron, manganese, magnesium, and potassium. Raspberries are also low in sugar and calories so can make a nutritious, rewarding treat for your furry friend. 
However, raspberries do contain a naturally occurring sweetener called xylitol, which notoriously can be poisonous to dogs (it's why you're always encouraged to check your peanut butter for xylitol before you feed it to your pup). However, raspberries are still safe for your dog to consume because they're not dangerously high in xylitol – According to Lynn Guthrie over at Pumpkin, a 22lb dog would need to consume around 32 cups of raspberries for there to be a life-threatening problem!  
So, as long as raspberries are only served to them in very small amounts – like a small handful on top of their food, or one or two as a reward – raspberries are OK to serve to a dog. 
Raspberry For Dogs
Always take it slowly when introducing any new food to your dog to avoid upsetting their stomach - particularly with puppies. Feed them one, clean raspberry before considering continuing to feed low quantities of this juicy berry to your dog. If your dog eats too many raspberries, or the raspberry doesn't agree with them, they make experience vomiting, loose stools, or constipation. As with humans, all dogs will react differently to different foods so always be mindful of this when trying them on new foods, snacks, and treats regardless of whether they're deemed safe. 
There are some foods you should avoid feeding your dog. Find an extensive list below of food known to be toxic to dogs that you should make sure your dog never consumes: 
Sources
"Can Dogs Eat Raspberries?" American Kennel Club, Apr 07. 2022 https://www.akc.org/expert-advice/nutrition/can-my-dog-eat-raspberries/  
Author Guthrie, Lynn "Can Dogs Eat Raspberries? Yes! This juicy Berry Offers Many Important Nutrients" Prrs & Wags by Pumpkin, Feb 28. 2022 https://www.pumpkin.care/blog/can-dogs-eat-raspberries/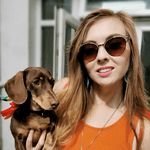 Authored By
Sarah Milton
Comes from a family of animal lovers and got to grow up with a menagerie of pets! I believe owning a pet is a privilege and I love researching and creating informative, fun content for fellow pet owners to help their furry friends have the happiest and healthiest lives. When I'm not writing blogs, you can find me sharing a walk with my pet dachshund or at a yoga class!