Can Dogs Be Vegan?
January 24, 2023 | 3 min read
Published: January 24, 2023
Summary: In this blog, we'll learn whether dogs can be vegan, if vegan dog treats even exist and whether it's safe for a dog to be put on a vegan diet...  
With the rise of veganism in humans, it may beg the question of some eco-conscious pet parents: "can dogs be vegan?" 
 
It's true that dogs can be fed both meat and some plants to make a well-rounded, healthy diet – they're omnivores after all - but can a vegan diet for dogs provide the necessary nutrient levels a dog needs?  
On the market now, there are brands that offer complete vegan or vegetarian diet options for dogs, but there are many that claim to be - but aren't - meeting the expected nutritional standards other types of dog food can offer.  
Can Dogs Be Vegan?
In theory, yes, dogs can technically be vegan if their pet parent is responsible and nutrient conscious. These diets can also be lower in calories, and many dogs do love their veggies. However, there are some risks to consider: 
Every dog is different and your dog may simply not tolerate a no-meat diet

 

There is not enough research to ensure the safety of a vegan diet for a dog long term

 

A vegan diet carries a higher risk of not consistently providing the levels of nutrients your dog needs every day

 
It's much easier to get the essential nutrient load wrong than to get it right in a canine vegan diet. In fact, the British Veterinary Association openly doesn't recommend them. 
In some countries like the UK, pet owners are legally required to make sure their pets eat a species-suitable diet under the Animal Welfare Act 2006. If they are not, they're not only putting the animal's health at risk, but are also committing punishable crime. This doesn't mean vegan diets for dogs are illegal in the country, but pet parents have a legal duty to fully understand and deliver the nutritional need of their pet.  
If introducing your dog to a vegan diet is important to you, you must make sure that the manufacturer of the vegan dog food or vegan dog treats is reputable, it's certified as being safe, it's of a satisfactory nutritional level, and is "complete". Before any big dietary change like this, you should always consult with your pet's vet and a qualified veterinary nutritionist too.  
If your dog doesn't consistently receive the nutrient levels they need, this can lead to health problems and complications. 
Here at PetLab Co., we believe all pets need and deserve a nutritionally balanced diet which can help ensure a healthy, happy life. We would heavily advise that you discuss with your vet thoroughly before making any decisions regarding introducing your dog to a vegan lifestyle. 
Sources
"Can Dogs Be Vegan Or Vegetarian?" Blue Cross, Jul 07. 2022 https://www.bluecross.org.uk/advice/dog/food-and-weight/can-dogs-be-vegan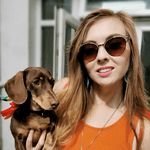 Authored By
Sarah Milton
Comes from a family of animal lovers and got to grow up with a menagerie of pets! I believe owning a pet is a privilege and I love researching and creating informative, fun content for fellow pet owners to help their furry friends have the happiest and healthiest lives. When I'm not writing blogs, you can find me sharing a walk with my pet dachshund or at a yoga class!