Can Dogs Eat Ginger?
September 02, 2022 | 3 min read
Summary: "Is ginger bad for dogs?" In this blog, we'll learn if ginger is good or bad, safe or unsafe for dogs and whether there are any benefits to feeding your dog this rather aromatic, popular herb…
Closely related to spices like turmeric and cardamom, ginger is a member of the Zingiberaceae family and is a flowering plant that originated in South East Asia. It's touted as one of the healthiest spices on the planet due to its high levels of antioxidants and its natural anti-nausea and anti-inflammatory properties! But, is it also healthy for our dogs to consume…?
Can Dogs Have Ginger?
For adult dogs, and in small amounts, most forms of ginger are safe for your dog to eat; powdered, raw, dried, or juiced!
However, dogs with diabetes or the blood condition hemophilia should not be fed ginger as it can lower blood pressure and blood sugar, and these conditions require those things to be closely monitored and controlled. Pregnant and/or lactating dogs should not be fed ginger either. 
Ginger can also react with some medications. So, if your dog takes regular meds, check in with your vet before allowing them to try some ginger.
Is Ginger Good For Dogs?
Appropriate amounts of ginger is thought to be good for dogs. Some pet parents attribute ginger to supporting their dogs with things like improving excessive flatulence, aiding nausea, and helping to soothe achy joints because it's rich in antioxidants and hosts an abundance of anti-inflammatory properties. 
Ginger For Dogs
If you decide to give your dog ginger and you want to feed them powdered ginger, don't feed them more than ¼ a teaspoon if they're a small breed (under 35lbs) and no more than ¾ teaspoon for larger pups (over 35lbs). 
If you're feeding them root ginger, remove the tough brown skin, and then you can grate the yellow inside onto their food. Just make sure it's a very small amount and try to exercise good judgment over what looks or feels like too much for your dog's breed and size. 
Alternatively, you could infuse raw bits of ginger in hot water and then, once it's cooled and you've removed the ginger, mix this liquid with their food. 
Be aware that if your dog consumes too much ginger, they may experience heartburn, become gassy, and/or feel nauseous.
Always take it slowly when introducing any new food to your dog to avoid upsetting their stomach - particularly with puppies. Feed a very small amount of ginger per day before considering continuing to feed low quantities of ginger to your dog. As with humans, all dogs will react differently to different foods so always be mindful of this when trying them on new foods, snacks, and treats regardless of whether they're deemed safe.
Is Ginger Ale Safe For Dogs?
No. Ginger ale is a popular home remedy for stomach upsets in humans, but your dog will most likely not reap the same experience. You should not give your dog ginger ale, as most contain artificial flavorings, artificial sweeteners, or a high amount of sugar which are not good for doggos. 
Is Gingerbread Good For Dogs?
No, it is not. Most gingerbread also contains nutmeg which is known to be toxic to dogs. Gingerbread is also high in sugar and fat which is not ideal for a dog's body. It's best to avoid allowing your dog to have gingerbread. 
If you're curious about what other foods you shouldn't give to your dog, check out our PetLab Co. guide below which lists all foods that are known to be toxic to dogs so you know which foods to avoid allowing your dog to eat:
Sources
Author B. Li-ran "Can Dogs Drink Ginger Ale?" Puppytip, Dec 05. 2019 https://www.puppytip.com/can-dogs-drink-ginger-ale/
Author Dr. Miller, Andrew MRCVS "Can Dogs Eat Ginger?" Pure Pet Food https://www.purepetfood.com/help/can-dogs-eat-ginger
"Can My Dog Eat Ginger?" Rover https://www.rover.com/uk/blog/can-my-dog-eat-ginger/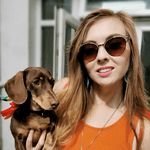 Authored By
Sarah Milton
Comes from a family of animal lovers and got to grow up with a menagerie of pets! I believe owning a pet is a privilege and I love researching and creating informative, fun content for fellow pet owners to help their furry friends have the happiest and healthiest lives. When I'm not writing blogs, you can find me sharing a walk with my pet dachshund or at a yoga class!