How To Read Dog Food Ingredient Labels
January 03, 2023 | 3 min read
Published: January 4, 2023

Summary: In this blog, we learn all about navigating dog food labels. We'll discover how to read a dog food nutrition label and what terms like "all-natural" or "grain-free" really mean on a dog food label…
Just like with human foods, sometimes a dog food label can be misleading. Something may claim to have certain nutrients in the formula, but although arguably true, the percentage of the nutrient might be insufficiently low. So, how does one read a dog food label and make sure their precious pup is getting what they need…?
How To Read A Dog Food Nutrition Label
There are some terms used often on pet food labels that you need to be aware of and learn whether what the brand is claiming is 100% accurate…
Corn-Free or Grain-Free
Pet food can sometimes follow the trend of human diet fashions. For example, when low carbohydrate "fad" diets became popular, along with opting for gluten-free food options, so too did "grain-free" dog foods and diets. 
Grain-free dog food should only really be used for dogs with a genuine intolerance or allergy to them which can only be determined by a qualified veterinarian. Not all grains are bad for dogs and shouldn't be treated as the enemy. Feeding a grain-free diet doesn't guarantee any improvement to nutrition or digestibility for a dog.
The problem arises with grains in regards to calories – if a dog food is primarily made up of grain or carbohydrates instead of protein, your dog may have an issue with unwanted weight gain. "Beet pulp" and "corn husks" are usually used as filler sources so be mindful of those when reading a dog food label.
Organic
The USDA National Organic Program is currently regulating and mandating any company that claims to be "organic", because the pet food standards with the FDA and the United States Department of Agriculture are still being developed when it comes to this term. This means that when using the "organic" label, the food has to meet the requirements for human consumption, regardless if the product is intended for an animal or not.
If a product is certified organic, it will have a USDA seal and this means the ingredients have to be at least 95% organic. Organic refers to the condition in which a plant was grown or an animal was raised. But, no matter how organic an ingredient is when selected if the ingredient has been cooked at a high temperature, its nutritional value will naturally decrease.
Also, some companies can be cheeky with this "organic" term; if they have one ingredient that's certifiably 95% organic they'll get the seal of approval from the USDA - but this doesn't mean all the ingredients meet the same percentage. This is something to be mindful of…
Natural or All-Natural
The FDA still hasn't defined the term "natural" when it comes to pet food products. However, the volunteer organization AAFCO requires that any food derived from plants, animals, or has been mined will not contain additives of any kind or have been subjected to any chemically synthetic processes. So, if you see a product claiming to be "all-natural", but then read the dog food label and see "Butylated Hydroxyanisole" or "BHA", "Butalated Hydroxytulene" or "BHT" - these are preservatives, so it can't be all-natural!
In addition, if a dog food has been labeled as "natural", this does not indicate ingredient quality, but only guarantees the natural source of the ingredients.
Complete
"Complete" when on a dog food label should mean that the dog food has all the daily amounts of nutrients a dog requires. But, remember – if the ingredients have been cooked at high temperatures their nutritional value is thus compromised and these nutrients may not be sourced at a high quality in the first place. Make sure you're buying your food from reputable, recommended, and popular brands that you can trust that can prove they source their ingredients from high-quality sources.
Human-Grade
Human grade essentially means that you would also be able to eat this pet food - the contents are deemed good enough and meet the standards required for human consumption which can be attractive to devoted pet parents. However, dog food is formulated for a dog's nutritional needs and a dog's palate. So, even though you could join in with your dog at their mealtime over human-grade dog food it most likely won't taste very nice to you and won't satisfy your body's nutritional needs.
It's worth noting too that human-grade will only be put on dog food labels or other pet food labels. There's no need to clarify this on foods that are made for humans as they wouldn't (and shouldn't) be on sale unless they've been verified by the FDA as edible for us.
Premium
"Premium" dog foods are usually only available to buy in specific pet stores and veterinary clinics. Premium pet foods typically are tailored to meet the nutritional requirements of an animal so will often have foods available specific to puppies, seniors, large or small breeds. Companies usually also strive to stick to a formulation without switching things up because market price changes on a certain ingredient. Premium foods can comfort a pet owner because they'll have adhered to extensive feeding studies to help ensure the nutritional adequacy of the food. 
And, what about "super-premium dog foods", "gourmet" or even "ultra-premium", you may be asking? Those claiming to be "super-premium" will often be more expensive than "premium" dog foods because they are normally far denser in nutrients. This means a smaller amount of food is needed to meet a dog's nutritional requirements. But, it's important to note that this term isn't currently regulated.
However, brands care about their image more so than ever, so most companies using this term won't use synthetic preservatives but will endeavor to use more natural alternatives like Vitamin E or C. They also tend to refrain from utilizing artificial coloring or flavoring.
Our Final Thoughts On Dog Food Labels
Both veterinary professionals and pet owners have a right to know what their feeding all of their family members, and that includes their fur babies. Getting in the know about dog food label marketing gimmicks or persuasive but not entirely truthful claims can prevent you from being swayed into buying the wrong items for your pet. 
If you have a question, never hesitate to contact the manufacturer. Contact details are usually printed on the label or available on the internet. 
Sources



Author Slome, Gabby "The Dog Food Marketing Terms You Should Beware Of" Dog Eared, Powered By Ollie, Apr. 28 2017 https://blog.myollie.com/pet-food-packaging-marketing-vs-nutrition/
Author Karr-Lilienthal, Lisa Ph.D. "Pet Food Labels: Terms Used To Describe Pet Food Types" Companion Animals, Aug. 21 2019 https://companion-animals.extension.org/pet-food-labels-terms-used-to-describe-pet-food-types/
Author Taffer, Melissa "What Is Human-Grade Dog Food?" Dog Eared, Powered By Ollie Oct. 25 2021 https://blog.myollie.com/what-is-human-grade-dog-food/
"Pet Food Labels - General" U.S. Food & Drug Administration, Jul. 2 2020 https://www.fda.gov/animal-veterinary/animal-health-literacy/pet-food-labels-general#Claims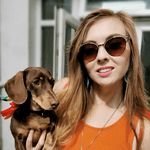 Authored By
Sarah Milton
Comes from a family of animal lovers and got to grow up with a menagerie of pets! I believe owning a pet is a privilege and I love researching and creating informative, fun content for fellow pet owners to help their furry friends have the happiest and healthiest lives. When I'm not writing blogs, you can find me sharing a walk with my pet dachshund or at a yoga class!