Can Dogs Drink Alcohol?
March 15, 2023 | 3 min read
Published: March 15, 2023

Summary: When it comes to dogs and alcohol, in this blog we'll discover whether our canine friends can tolerate alcohol, like beer. And, we'll learn more about the new "dog beer" fad too... 
Can Dogs Drink Alcohol?
Under no circumstances should a dog - of any breed, size, or age – drink alcohol. From alcoholic beverages designed for human consumption (wine, liquor, etc.) to human-use products like perfume or even household cleaning products, like sanitizer and disinfectant - these can all cause a dog a serious health issue if they ingest it.  
Even a small amount of alcohol can cause a dog to experience: 
I

mpairment of their central nervous system

 

Irritation of the 

digestive system

 

Hypoglycemia (low blood sugar)

 

Metabolic acidosis

 

Hypotension (low blood pressure)

 

Excessive 

drooling

 

 

Hypothermia (low body temperature)

 
Alcohol can also contain artificial sweeteners (xylitol), and other flavorings and spices which can all additionally pose a toxicity threat to a dog.  

Can Dogs Drink Beer?
No. Beer contains alcohol. However, there are now "beers" on the market designed for dogs known as "dog beer". This is a highly marketable product designed to replicate the intimate bonding experience that sharing a beer with your human buddies can. These "beers" are drinks dressed up to look like a human-suitable beer but are meant to be safe for your dog to consume.  
Beer For Dogs
Beer for dogs is typically water-based and alcohol-free. If made by a reputable, trustworthy brand they can usually be considered safe for a dog to consume.  
Alongside water, the branded liquid may also contain bone broth, dog-safe veggies, fruits, and/or oats. It should be regarded as a treat food and not used as a meal substitute. Dog beer should always be served in moderation, in line with your dog's dietary needs depending on their size, weight, age, exercise levels, and breed. 
Dogs And Alcohol
Thankfully dogs don't tend to be drawn to alcohol, however, accidents do happen. If Fido has managed to lick up from a glass of wine left on the floor or gotten into a punch bowl, contact your veterinarian or a pet poison helpline and advise them of what type and how much alcohol you think your dog has consumed – whether or not they are exhibiting signs of toxicity. These are the best-placed professionals to advise on the next steps.
Sources
"Can Dogs Drink Alcohol? 4 Hazards Of Alcohol For Dogs" MasterClass, 17. May 2022 https://www.masterclass.com/articles/can-dogs-drink-alcohol  
Author Dr Klein, Jerry CVO "What To Do If Your Dog Drinks Alcohol" American Kennel Club, 20. Dec 2022 https://www.akc.org/expert-advice/vets-corner/is-alcohol-dangerous-for-dogs/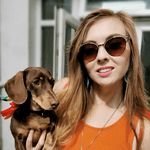 Authored By
Sarah Milton
Comes from a family of animal lovers and got to grow up with a menagerie of pets! I believe owning a pet is a privilege and I love researching and creating informative, fun content for fellow pet owners to help their furry friends have the happiest and healthiest lives. When I'm not writing blogs, you can find me sharing a walk with my pet dachshund or at a yoga class!