What Are The Benefits Of Coconut Oil For Dogs?
June 09, 2021 | 3 min read
Summary: In this blog, we ask "what are the benefits of coconut oil for dogs?". We learn whether coconut oil is good for dogs, if dogs can eat coconut oil, and the many other topical uses of coconut oil on dogs…
Coconut oil - not only does it smell like a holiday in a jar, but it's celebrated across the world for its multiple, beneficial uses. We humans use it for cooking, for masking on hair to rehydrate dry strands, as a substitute for shaving cream, and for moisturizing our skin. So, we're already reaping its rewards in our lives, but can it also be beneficial to our dogs? Is coconut oil good for dogs too?
Is Coconut Oil Good For Dogs?
Coconut oil, in moderate amounts, is good for dogs. Coconut oil is packed with lauric acid, capric acid, caprylic acid, polyunsaturated fatty acids, and monounsaturated fatty acids which all have beneficial properties. In addition, coconut oil can support healthy skin and coat, promote vitality and boost energy, encourage healthy digestion, and support dogs prone to seasonal allergies.
Can Dogs Eat Coconut Oil?
Yes, but as with everything, only when given in moderation. Coconut oil is very high in fat so can cause weight gain if given in excess to your pooch. It can also cause diarrhea if you overfeed your dog coconut oil. 
In limited amounts, the benefits of dogs eating coconut oil include:
Supporting digestion
Helping the body absorb essential nutrients
Can help boost energy
Supporting fresh breath
PetLab Co. Pro Tip: If you have a dog that has (or a breed that is prone to) pancreatitis, coconut oil is not a suitable item to feed your dog as the fatty acids in it can aggravate the condition or even bring it on.
How Much Coconut Oil To Give A Dog
Always look to give your dog virgin coconut oil (100% coconut oil), which should be clearly marked on the label of the jar. 100% virgin coconut oil is available in most grocery stores and health stores. 
Start off with just a teaspoon per 10lbs of body weight every few days and see how your dog fairs with it. You can give this to them by itself or mix it in with their food. You can up the amount as you see fit, but a sign that you're giving your pooch too much coconut oil is gastrointestinal upset (loose stools or diarrhea), so if this occurs, reduce the amount and frequency again. 
What Are The Benefits Of Coconut Oil For Dogs?
The other benefits and uses of coconut oil for dogs include:
Coconut Oil For Dog's Teeth & Breath
Coconut oil can actually help freshen your dog's breath. You can either apply it topically to their gums and teeth using your finger or a doggy toothbrush, or source some doggy dental sticks from a reputable, respected brand (like us!) that contains coconut oil in the formula!
Coconut Oil For Dog's Paws
If your dog has sensitive, dry paws or nose, coconut oil can provide the necessary nutritional support to your dog's skin. Dogs that gnaw at themselves, in particular, may benefit from topical application of coconut oil on these areas.
Coconut Oil For Dog's Skin
Just like humans, coconut oil when applied topically can help soothe your furry friend's irritated or dry skin. However, it can also make their fur greasy if you use too much and, if they like the taste of it, they may try to lick it off! 
Simply rub a very small amount into your hands and then massage it into the problem area of your dog's skin. Try to leave it on but if they're looking a little greasy rather than sleek and shiny, rinse it out after 5-10 minutes. 
Coconut Oil For Dogs' Fleas, Ticks & Mites
If coconut oil is present on your dog's skin and fur, it can act as a parasitic repellent - coconut oil can help put them off embedding themselves into the skin. This shouldn't replace your regular flea and tick treatment, but it can add an additional layer of deterrent support. 
If you want further information on the potential pros and cons of introducing coconut oil to your dog's diet, have a chat with your vet. 
Sources
Author Taffer, Marissa "Benefits Of Coconut Oil For Dogs" Dog Eared, By Ollie, Feb 19. 2021 https://blog.myollie.com/coconut-oil-for-dogs-skin/
Author Lesser, Jennifer "5 Uses Of Coconut Oil For Dogs" The Spruce Pets, Aug 25. 2021 https://www.thesprucepets.com/coconut-oil-for-dogs-4582549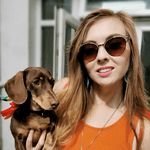 Authored By
Sarah Milton
Comes from a family of animal lovers and got to grow up with a menagerie of pets! I believe owning a pet is a privilege and I love researching and creating informative, fun content for fellow pet owners to help their furry friends have the happiest and healthiest lives. When I'm not writing blogs, you can find me sharing a walk with my pet dachshund or at a yoga class!