Can Dogs Eat Dates?
March 13, 2023 | 3 min read
Updated September 25, 2023
Summary: If you're curious about whether dates are bad or good for dogs, or whether dogs should even have dates in the first place, learn more in this blog... 
Can Dogs Eat Dates?
Unlike grapes or raisins, dates aren't highly toxic to dogs. However, dried dates – which are the most accessible style of dates – are very high in sugar and calories which could be a concern for a canine. Fresh dates, with the stone removed, are the most suitable date to offer your pup, but only in very small amounts and as a treat.  
Dogs with diabetes should not be offered dates because of their high sugar content.  
PetLab Co. Pro Tip: Make sure you don't confuse dates with large raisins, the latter is incredibly toxic to dogs and can lead to renal failure! 
Are Dates Bad For Dogs?
The sugar in dates is bad for a dog. Too much sugar can lead to dental issues, diabetes, and obesity which can all be very detrimental to a dog's health.  
However, dates are also loaded with fiber, health-promoting antioxidants, and immune-boosting vitamins and minerals like magnesium, manganese, copper, and vitamin B6 – all of which can contribute enormously to a dog's health.  
If you want to offer your dog dates, you must not feed them more than two dates a week and much less if they're a small breed. Make sure the pip is removed (as these pose a choking hazard) and cut the date into bitesize pieces.  
You should always take it slowly when introducing any new food to your dog too, to avoid upsetting their stomach. Try them with a nibble of date before considering continuing to feed very low quantities of them to your dog more regularly. As with humans, all dogs will react differently to different foods so always be mindful of this when giving them on new foods, snacks, and treats regardless of whether they're deemed safe.  
Sources
Author Johnstone, Gemma "Can Dogs Eat Dates?" American Kennel Club, Oct 24. 2022 https://www.akc.org/expert-advice/nutrition/can-dogs-eat-dates/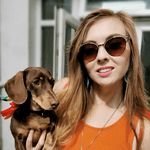 Authored By
Sarah Milton
Comes from a family of animal lovers and got to grow up with a menagerie of pets! I believe owning a pet is a privilege and I love researching and creating informative, fun content for fellow pet owners to help their furry friends have the happiest and healthiest lives. When I'm not writing blogs, you can find me sharing a walk with my pet dachshund or at a yoga class!