Can Dogs Eat Cabbage?
April 06, 2023 | 3 min read
Published: April 13, 2023

Summary: In this blog, learn whether cabbage is good or bad for dogs and if the red and purple varieties of cabbage are ok for them to eat too. We'll also learn whether raw or cooked cabbage matters when feeding dogs, and how best to feed them this nutritious vegetable as well... 
Cabbage; a notoriously nutritious leafy vegetable that humans benefit from on the regular. It boasts high levels of antioxidants, vitamins C, K, and B6, fiber, folate, flavonoids, and potassium. It's also touted to host antiviral, anti-inflammatory, and antibacterial properties as well. But can dogs have cabbage and benefit from too...?

Can Dogs Have Cabbage?
Yes, dogs can eat small amounts of cabbage occasionally! As long as it isn't seasoned with spices or flavorings, cabbage can be fed to a dog raw, cooked, or even air-dried!  
Can Dogs Eat Purple Cabbage?
Dogs can eat purple, red, white, or green cabbage varieties, but red cabbage is argued to be the most nutritious sort. 
Cabbage For Dogs
When it comes to serving cabbage to your dog, simply boil it without any seasoning (things like garlic and onion are toxic to dogs) and, once drained and cooled, place a small amount of it into their bowl. 
Like with humans, too much cabbage may lead to a gastrointestinal upset in your dog and/or smelly farts. So, be careful not to overfeed them with cabbage!  
Similar veggies that are also worth considering sharing with your dog are Brussels sprouts, kale, and cauliflower. You can also try green beans, celery, and cucumber.  
Sources 
Author Dr. Miller, Andrew MRCVS "Can Dogs Eat Cabbage?" Pure Pet Food, Dec 13. 2022 https://www.purepetfood.com/help/can-dogs-eat-cabbage  
Author Kelley, Tracey L. "Can Dogs Eat Cabbage? Here's What A Veterinarian Recommends" Daily Paws, Mar 17. 2022 https://www.dailypaws.com/dogs-puppies/dog-nutrition/what-can-dogs-eat/can-dogs-eat-cabbage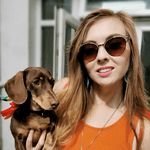 Authored By
Sarah Milton
Comes from a family of animal lovers and got to grow up with a menagerie of pets! I believe owning a pet is a privilege and I love researching and creating informative, fun content for fellow pet owners to help their furry friends have the happiest and healthiest lives. When I'm not writing blogs, you can find me sharing a walk with my pet dachshund or at a yoga class!