Dogs At Weddings: How to Include Your Pup in Your Big Day
October 04, 2022 | 3 min read
Published: October 5, 2022
Updated: May 11, 2023
Summary: If you're due to get married but you're also a pet parent, you may be curious about how to do your wedding with a dog? Dogs at weddings are possible, so in this blog, we'll learn how best to include your pup on your big day...
Congratulations! You're getting married. Traditionally a wedding day is spent surrounded by the happy couple's nearest and dearest... And who's nearer and dearer than our beloved four-legged friends!? 
Dogs at weddings are possible, and if you're thinking about having a wedding with a dog, there are a few things to consider before committing to your pet-friendly nuptials... 
Dogs At Weddings: What To Consider
Your Dog's Comfort
Formal weddings are notoriously stressful and nerve-wracking. Having your furry best friend by your side may help ease your anxiety, but their comfort should also be a top priority. Is your dog good with crowds? If the answer is no, then they probably shouldn't be expected to walk down an aisle or be a dog wedding ring bearer... 
Are you having fireworks? If so, is your dog OK with them? Because that wouldn't be fair to expect your dog to endure fireworks at your wedding just so you can have them there.  
Are you considering a wedding outfit for your dog? Wedding outfits for dogs can be uncomfortable and stressful, and your dog may feel better with a decorated leash or attachment to a harness rather than a distracting bowtie...  
It's essential you are honest with your to-be spouse and with your pet – weddings simply aren't the best place for all pets to be. If having them there would be stressful for you or them, it might be worth looking to book a friendly, ethical and reputable pet-sitter to care for them while you're celebrating your marriage. 
 
Your pet could always join you on your honeymoon if it means a lot to you that they're part of the special occasion in some way! 
Your Dog's Care
The newlyweds are always the center of attention, and rightly so! This means you need to think about who's going to look after your dog for the day while you're busy enjoying your time with other loved ones.  
You need someone who knows your dog, can feed them, calm them, take them away from the party for a break when they need, or take them home once they've had enough so you don't worry about them and they're not unnecessarily stressed. 
PetLab Co. Pro Tip: A good rule of thumb when it comes to dogs at weddings - to get the best of both worlds - is to have your dog at the wedding for no longer than two hours so they don't overtire or become stressed.
Who Needs To Know
Your venue needs to know that you intend to bring your dog, as they might not allow pets. You should also notify your photographer so they can think of creative ideas in advance on how to include your dog in your wedding photographs.  
Your florist should also be notified, as there are some plants and flowers that are toxic to dogs – like Peonies and Carnations. These can be viewed here, and should be shared with your florist too.   
 
You should also notify your guests, just in case anyone has an allergy to dogs or a phobia of them. You should also ask your guests not to feed your dog anything from their plates or canapé trays, as there are several human food items that are toxic to dogs (like onions and garlic in your main course to raisins and currants in fruit cake – the traditional wedding cake style), while eating treat foods all day can generally be detrimental to a dog's health too.  
You should also check the temperature of the day – heatstroke can be fatal for a dog, so if you're due a hot day, it may be in your pup's best interest to remain somewhere safe and cool instead.
Sources
"How To Include Your Pet In Your Wedding" Blue Cross, Apr 27. 2022 https://www.bluecross.org.uk/advice/pets/how-to-include-your-pet-in-your-wedding  
"Toxic And Non-Toxic Plant List" ASPCA https://www.aspca.org/pet-care/animal-poison-control/dogs-plant-list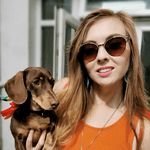 Authored By
Sarah Milton
Comes from a family of animal lovers and got to grow up with a menagerie of pets! I believe owning a pet is a privilege and I love researching and creating informative, fun content for fellow pet owners to help their furry friends have the happiest and healthiest lives. When I'm not writing blogs, you can find me sharing a walk with my pet dachshund or at a yoga class!