Can Dogs Eat Pomegranate?
March 03, 2023 | 3 min read
Published: March 4, 2023 

Summary: "Can dogs eat pomegranate seeds?" In this blog, learn whether dogs can have pomegranate, if pomegranate is good for dogs, and whether they can have pomegranate juice... 
Can Dogs Eat Pomegranate?
Technically, pomegranates are not toxic to dogs however, it's not advised to serve them to a dog. The rind and the stem of this nutritious fruit can cause obstructions and blockages in your dog's digestive tract which may result in the need for veterinary intervention. If your dog does manage to swallow any rind of a pomegranate, it would be worth contacting your vet.  
Can Dogs Eat Pomegranate Seeds?
Pomegranate seeds, while not toxic to our canine friends, can also cause gastrointestinal issues like the rind and the stem. They don't break down very easily in a dog's body so may result in your pup vomiting or experiencing loose stools. The seeds can also cause digestive tract blockages.  
PetLab Co. Pro Tip: You may find pomegranate extract used in some dog-friendly supplements – this is nothing to worry about as again, pomegranate isn't toxic to dogs, but the fresh fruit can pose some health hazards that pet parents are encouraged to avoid.  
Can Dogs Have Pomegranate Juice?
Although not toxic, fruit juices tend to be very high in sugar which would be the main concern regarding feeding pomegranate juice to your pet. It probably isn't worth serving to your dog as too much sugar can lead to health issues like diabetes and obesity.  
Pomegranate And Dogs
Pomegranates are loaded with antioxidants, fiber, potassium, and vitamin C, all of which benefit our furry friends; they're just not the safest of fresh fruits to serve to your pup. Why not try the below fresh fruits that are also high in nutritional load but are more appropriate for a dog to eat in small, moderated quantities? 
Blueberries 

 

Mangos 

 

Apples

 (without the pips) 

 

Cantaloupe 

 
Sources
Author Lowrey, Sassafras CTDI "Can Dogs Eat Pomegranates?" American Kennel Club, Oct 25. 2022 https://www.akc.org/expert-advice/nutrition/can-dogs-eat-pomegranates/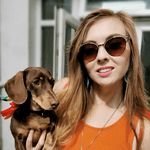 Authored By
Sarah Milton
Comes from a family of animal lovers and got to grow up with a menagerie of pets! I believe owning a pet is a privilege and I love researching and creating informative, fun content for fellow pet owners to help their furry friends have the happiest and healthiest lives. When I'm not writing blogs, you can find me sharing a walk with my pet dachshund or at a yoga class!