Can Dogs Eat Peppers?
March 10, 2023 | 3 min read
Published: March 11, 2023 

Summary: "Can dogs have bell peppers?" In this blog, we'll learn if bell peppers are safe for dogs or bad for dogs and, if they can have them, how they should eat them... 
Bell peppers all year round find their way into some of the most popular dishes; from stews to Tex-Mex and salads! But can dogs eat peppers...? 
Can Dogs Have Bell Peppers?
Yes, your dog can enjoy raw, steamed, or puréed bell peppers – as long as they're unseasoned (no salt, pepper, spices, garlic, etc.). Peppers have a super high nutritional value so can benefit your dog in numerous ways. Peppers are loaded with vitamins A, C, E, and B6, essential nutrients like beta-carotene and lutein, and antioxidants.  
Dogs can eat any color of bell pepper (yellow, orange, green, or red), but a red pepper typically has the highest load of nutrients and therefore is arguably the best type of bell pepper to feed to your pup. 
It is advisable to remove the stem and pips from the bell pepper and chop it into bitesize pieces before serving to your dog.  
Can Dogs Eat Banana Peppers?
Banana peppers (otherwise known as banana chilis or yellow wax peppers) are safe to give a dog if they're of a very mild variety, but it is not advised. Dogs can be sensitive to even the smallest amount of spice, so they're usually worth avoiding even if they're technically deemed "safe".  
Because of this, you absolutely should not feed your dog spicy varieties of peppers like chili peppers or jalapeños. These can be incredibly uncomfortable and distressing for a dog to eat. 
Dogs & Bell Peppers
Always take it slowly when introducing any new food to your dog to avoid upsetting their stomach - particularly with puppies. Feed one or two pieces of chopped, plain raw, or steamed pepper per day (or a spoonful of plain, puréed pepper) before considering upping the amount you're allowing them to eat. Large dogs shouldn't have more than half a pepper per day and small dogs no more than a quarter. Excessive amounts of any high-fiber food, including bell peppers, can lead to an upset stomach, diarrhea, or even vomiting.  
As with humans, all dogs will react differently to different foods so always be mindful of this when trying new foods, snacks, and treats regardless of their touted benefits.
Sources
"Can Dogs Eat Banana Peppers? 3 Side Effects For Dogs" Masterclass, May 12. 2022 https://www.masterclass.com/articles/can-dogs-eat-banana-peppers 
Author Anastasio, Alexandra "Can Dogs Eat Peppers?" American Kennel Club, Sept 01. 2022 https://www.akc.org/expert-advice/nutrition/can-dogs-eat-bell-peppers/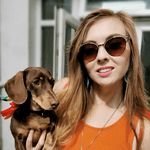 Authored By
Sarah Milton
Comes from a family of animal lovers and got to grow up with a menagerie of pets! I believe owning a pet is a privilege and I love researching and creating informative, fun content for fellow pet owners to help their furry friends have the happiest and healthiest lives. When I'm not writing blogs, you can find me sharing a walk with my pet dachshund or at a yoga class!