Dog Essentials: The Must-Haves For Any Pet Parent!
January 04, 2021 | 3 min read
Published: December 17, 2020
Updated: May 16, 2023

Summary: Are you wondering about what the dog essentials are? If you're looking to learn how to be a good dog owner, this blog highlights the essential items you need to be the best pet parent you can be... 

When stepping into the pet store, it can seem like a pretty overwhelming place! From plush beds to jeweled collars and every treat form under the sun… You may start to feel the pressure to buy everything in sight to prove your dedication to precious Fido (and perhaps those judgemental pet parents in the park!)
But, if you're wondering how to really be a good dog owner, these are the actual dog essentials you need…
ID Tags
Any good dog owner should ensure their pup is wearing an ID tag on a suitably-sized collar. You need to put some essential information on these tags so that if your pup was to escape and run away, there would be a way for someone to contact you to inform you that they have your dog. Simply add your name, address, and phone number, so that there are ways that people can help if they come across your lost pooch.
PetLab Co. Pro Tip: Now, as important as it is to have an ID tag on the collar, it is just as important (if not more!) to microchip your doggo. A collar can easily slip off your pooch's neck or break off, so having a microchip will help reduce the chances of losing your fur baby as any vet will be able to see that your dog belongs to you. In this case, they will be able to identify your pup and contact you straight away. Moreover, it eliminates the risk that your pup is stolen, renamed and re-homed – as the next vet will not be able to proceed with registering your pup without your permission, as their legal owner. It is simple, quick, painless, and even a legal requirement in most countries, so make sure you ask your vet to get Fido microchipped as soon as possible for parental peace of mind.
Flea and Tick Treatment
Want to know how to be a good dog owner? Regular flea, worm and tick control is an absolutely vital part of being a responsible pet parent and protecting your dog and others they come into contact with, so if they're not already receiving regular control, it's time to check in with your vet to get your beloved pet into their parasite prevention routine.
Preventative treatments come in tablet form, injection (administered by the vet) or an oily substance applied to the back of their neck (which you can apply yourself) and usually is required every few weeks. Fleas are absolutely no fun for both you and your pet to deal with and an essential part of caring for a dog properly, as these parasites can carry and transmit a range of other complications too.
Dog Poop Bags
If you're going to be a good dog owner, that means taking responsibility for your dog's poop when out and about in your community. A single gram of dog waste can contain up to 23 million fecal coliform bacteria. If ingested by humans (usually by children playing or those who maintain or play sports in public spaces) this can cause cramps, diarrhea, intestinal illness, dehydration, and renal disorders. And with more than 70 million dogs in the United States… That's 10 million tons of poop each year! You just gotta do your part if you own a dog: pick it up and dispose of it responsibly.
The Right Pet Toys
Making sure you choose the right toy for your furry friend is a great way to make sure they're staying active, but you need to keep their teeth and tummy safe as they play. Toys play a huge part in looking after your dog's happiness and well-being and are a great investment to ensure you're being the best parent you can be. Toys ensure they're staying active, both physically and mentally. But, how do you know if you're choosing the right ones for them?
From balls to tug toys, chewables to plush bears, read our handy guide on How To Choose The Right Toy For Your Dog here.
Pet First Aid Kit
No matter how much you train your pet, or go out of your way to keep them secure and safe, accidents can and do happen; from scrapes, cuts, and accidentally ingesting something they shouldn't! As well as having them registered with a vet and taking out pet insurance, it can also be worth investing in a doggy first aid kit to have in the house or in the car in case of emergency. You can buy a pre-made kit, and then store your vet, vaccination history, and insurance details on a slip of paper in it and buy an accompanying doggy first aid guide book to help you out in any sticky, time-sensitive situations that may arise.
Harness and Leash
For walkies, your doggy needs a leash, harness, and collar. When it comes to opting for a harness, using one instead of just a collar can help give you more control, particularly in busy areas like cities and in crowds, but also over larger breeds as it takes less of a toll on your arm and back strength. Harnesses are also considered safer for pups, as they disperse pressure over a larger area of your pooch's body, which reduces the amount of strain exerted on their neck, which every good pet parent would want.
With puppies, a harness can also prevent them from getting tangled up in their leash as they learn to be on one!
PetLab Co. Pro Tip: If your pup travels with you in a vehicle, and doesn't like being in a crate, it's essential you purchase a Harness-to-Leash Seat Belt too, to keep them secure and safe. They should always be used in the backseat, for maximum security.
High-Quality Bed
Always choose a comfortable and supportive bed from a reputable brand for them as this will keep their bones and body happy. A good bed can help slow down the degeneration of their joint health and reduce the likelihood of pressure sores forming: they even make memory foam beds for dogs! In addition, make sure your dog's sleeping place is easily accessible for them at floor level.
Healthy Treats
Treats, although essential for positive reinforcement for good and desired behavior, can mean your dog may be getting more calories than they should, which can put them on the path to unwanted and unhealthy weight gain.
Make sure your doggy's treat allowance is only 10% of their total food consumption per day though, or they might end up eating too much and gain unhealthy weight. A treat should never be bigger than the nail on your first finger!
PetLab Co. Pro Tip: Many dogs lack fiber in their diet, so popping the odd carrot, a slice of cucumber or cooked pumpkin in your treat hand can deliver a suitable amount, along with improving their bowel health. Plus, most pups like the taste!
You can also include apples (without the pips), blueberries, broccoli, and spinach as these are also fruit and veg types that can seriously benefit your pup's diet, as well as work as replacement treats. However, some human foods can be incredibly toxic to dogs. So, make sure you read up on What Foods Are Toxic For Dogs here.
Dog Grooming Kit
At home, regular dog grooming is an essential part of taking care of a domesticated doggo. If you want to know how to be a good dog owner, you should definitely be invested in and practicing their personal care. These are the items you need:
Dog Brush
Brushing your dog every day can help dislodge debris and distribute naturally produced oils friendly bacteria down through and across the coat. If you have a long-haired pooch this also helps prevent the hair from becoming knotty and matted. This also gives you a daily opportunity to check for fleas, lumps, or other skin issues and catch them before they get out of hand!
Shampoo
While there is no one-size-fits-all rule that applies to every single dog, it is generally advised that you should bathe your pup once every 3 months to help keep their fur and skin clean. Although, if they're prone to skin or yeast infections, or regularly find themselves getting muddy and dirty on walks, it's perfectly safe to wash your dog up to once a week, provided that you're using a gentle shampoo.
Nail Clippers
Something so small can actually have a huge impact on how your dog gets around comfortably. Walking puts pressure on their joints, and if they have long nails, this can push the bones out of their natural position, which can have a domino effect, as the leg bones connect to the spine too! Cutting their nails keeps pressure off the joints, keeping their movement healthy. If you're not confident trimming their nails yourself, pop into any pet groomers for a quick cut.
Ear Cleaner
Some dogs that are prone to waxy build-up in their ears require regular cleaning to support their healthy ears, but not overdoing it so it causes long-term damage. Once a week is usually enough! Grab some dog ear cleaning product (making sure it's specifically made for dogs!), and read up How To Clean Your Dog's Ears here.
Dog Toothpaste & Dog Toothbrush
Preserving your dog's canine dental health is an essential part of being a dog parent – that includes brushing your dog's teeth! Many problems can occur with your dog's overall health, all stemming from a simple issue that is likely to have started in their mouth. It is known that some oral conditions can later affect your dog's organs, resulting in more issues than just bad breath. You could end up with a pup struggling with heart, kidney, and liver problems – not good at all! Invest in a dog toothbrush and specific dog toothpaste (never use human toothpaste on a dog!) and read up on how to clean your dog's teeth here and be the ultimate good dog owner!
PETLAB CO.'S IN-HOUSE PET CONSULTANT NICOLE'S INSIDE KNOWLEDGE
"Due to the huge advances in veterinary medicine, vets these days can do really amazing things to help your pets in an emergency or during unexpected diseases. As with all aspects of medicine, a lot of these surgical procedures or medical treatments are often expensive, and chronic conditions tend to accumulate in costs.
"We know that many pet owners want to provide the best level of care for their dogs, but worry that they cannot afford to treat them. This is why we recommend pet health insurance for all dogs. A good insurance policy provides owners with peace of mind, as well as offering financial support so that owners can make decisions primarily based on what will help their pets best when they are ill or injured."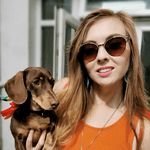 Authored By
Sarah Milton
Comes from a family of animal lovers and got to grow up with a menagerie of pets! I believe owning a pet is a privilege and I love researching and creating informative, fun content for fellow pet owners to help their furry friends have the happiest and healthiest lives. When I'm not writing blogs, you can find me sharing a walk with my pet dachshund or at a yoga class!