How To Be An Eco Friendly Dog Owner
February 23, 2022 | 3 min read
Updated February 23, 2022
Published: February 23, 2022
Updated: May 12, 2023
Summary: In this blog, we learn all about how to be a more planet-friendly dog owner. We'll discover items like eco-friendly dog poop bags to eco-friendly dog toys, and other ways you can be more eco-friendly and planet conscious whilst being the best pet parent you can be! Read on to find out more about how to do your bit as a dog owner for the planet here…
It's undeniable. Science has spoken. The world needs a little more love from its inhabitants or a climate crisis really could be on the horizon and devastate our normality.
But, without going into depressing statistics, what the experts all agree on is that the best place to start becoming more eco-conscious is at home. And, with the United States being the country that spends the most on their pets (including food, we spent more than $52 billion on pets in 2019!), and with roughly two out of three households in the US being pet owners, we thought here at PetLab Co. that there must be some steps we can take to not only nurture our beloved four-legged friends, but the planet we live on together. And, the solution is this… We either buy less or shop for our pets more sustainably. 
So, what eco-friendly pet products are out there that we can be investing our money in instead? What items can not only keep your dog happy, but keep Earth happy too…?
Eco-Friendly Dog Poop Bags
The first obvious and immediate change you can make in your day-to-day life is to invest in eco-friendly dog poop bags that are biodegradable and aren't made of plastic. Hesitancy lies with eco-friendly dog poop bags because there are concerns (and rightly so!) over durability and whether they're going to let out the smell! But, rest assured, your favorite, reputable pet brands are on it with this and many make durable, leak-proof, unscented, compostable, and biodegradable eco-friendly dog poop bags. So, you can feel confident that when picking up your dog's waste, you're going to stay fresh and clean, as well ensuring the same goes for the planet!
Eco-Friendly Dog Toys
Your pup may like chewing on a big, tasty plastic bone, but many of these cheaply made toys can include toxic, harmful substances, which not only hurt the environment but potentially your dog. And, once they're chewed to death, they simply end up in the trash and make their way to landfills - which is notoriously not good news for the Earth. Look for toys that have been made from recycled materials that will not only be kinder to the planet, but gentler on your dog's body too!
Eco-Friendly Dog Beds
Some innovative companies out there are now making eco-friendly dog beds by recycling things like old plastic bottles (that typically end up in either landfills or the ocean if not recycled properly). They are repurposed into magically soft, comfortable, and durable sleep zones! Dependent on the size of your dog, their eco-friendly dog bed could be made from up to 133 bottles! When around 8 million metric tons of plastic waste make its way into our planet's oceans each year, imagine saving a good amount of plastic from ending up in the sea all whilst enabling your dog to rest their cute head on a plush, comfy eco-friendly dog bed.

Eco-Friendly Dog Collars & Leashes
There are now loads of brands out there making vegan or recycled collars and leashes whilst keeping them stylish and hard-wearing. So, next time your pooch needs some new neckwear, have a little research as to what you could ethically invest in! 
The same goes for dog ID tags. Let's face it, the cheap ones don't last long and are often made out of thin, flimsy, unsustainable material. So, when you next need to update their identification, buy a tag that will last, that's made out of something like brass, so you won't be chucking it into a landfill and polluting the planet which happens when replacing their tags on the regular.
Eco-Friendly Dog Hygiene Products
Did you know that most cheap dog grooming products contain certain chemicals and colorings simply to make them more marketable? The same goes for human brands in fact! However, this means they're negatively impacting our skin and hair, our pet's skin and fur, and ultimately end up down the drain and polluting the ocean. 
Look for products that use high-quality ingredients, are free from harmful chemicals and nasty additives, and are biodegradable for both you and your pooch! Of course, you should also be ensuring that the means by which they've tested the product didn't include animal cruelty. This is usually clearly indicated on the packaging as "cruelty-free". And, of course, rinse and recycle the containers each time you finish a bottle.
More Ways To Be An Eco-Friendly Dog Owner
Other things to consider when trying to be more planet conscious and a good pet parent are:
Adopting & Rescuing
According to PETA, on any given day in the United States, there are an estimated 70 million homeless dogs. So, adopting a dog is not only one way of helping to reduce this shocking number, but also the higher densely populated as a planet we are collectively, the higher carbon emissions we are going to release into our atmosphere. And, carbon emissions are what's responsible for speeding up the earth's rapidly rising temperature. Rescuing a pup is not only ensuring an abandoned dog gets a loving home and family, but also contributes to lowering the carbon footprint that overpopulation makes.
Consider Staycations
If you like to fly your dog around the country or world, consider taking a restful vacation nearby and exploring what your state already has to offer together. Also, consider taking public transport instead of the car. This is not only a great way of spending your money more locally and supporting businesses immediately around you, but a way of reducing your's and your pooch's carbon footprint!
Re-Evaluate Their Food Products
Meat-based diets, for both domestic animals and humans alike, have a higher impact on the environment than a plant-based one does. That's a fact. And yes, there is a rise in plant-based pet foods which are more ethical but may not be the most ideal long-term diet for your dog's body and health. But, even just imposing a meat-free day of the week as a household that includes your fur baby can do wonders for your efforts toward helping Earth. It's something to research and consider if you're looking to help reverse the climate crisis. 
You should also make sure that whatever pet brand and food you buy for your pet, that the packaging it comes in is recyclable and sourced sustainably. Research your brands to be sure, and always rinse out and recycle your food packaging properly in accordance with what the local authorities require. This will mean that you're doing your bit to be sure your recyclable waste is suitable and able to become another item and not end up in a landfill.
We can all do our bit to help the planet, and why wouldn't we want to look after our home? And seriously, it may seem like relatively small steps, but every little conscious change really can make a difference!
Sources
"Which Country Spend The Most On Their Pets?" Feb 11. 2020, The Economist https://www.economist.com/graphic-detail/2020/02/11/which-country-spends-the-most-on-its-pets
"How To Be An Eco-Friendly Dog Owner" Apr 22. 2021, The Dog Vine https://thedogvine.com/how-to-be-an-eco-friendly-dog-owner-and-help-save-the-planet/?fbclid=IwAR32XzrJ0Vqkb0bE4lS8N0qWAPISummcX9e4owNlDAP499Mk-LRmu7-b6o8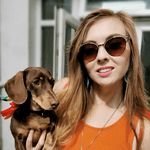 Authored By
Sarah Milton
Comes from a family of animal lovers and got to grow up with a menagerie of pets! I believe owning a pet is a privilege and I love researching and creating informative, fun content for fellow pet owners to help their furry friends have the happiest and healthiest lives. When I'm not writing blogs, you can find me sharing a walk with my pet dachshund or at a yoga class!