Can Dogs Eat Sardines?
March 22, 2023 | 3 min read
Published: March 22, 2023
Summary: "Are sardines good for dogs?" Sardines, for dogs, can have amazing health benefits so read on to learn all about sardines and dogs... 
Can Dogs Eat Sardines?
Yes! And sardines are a powerhouse of nutrients – all of which can benefit your dog. Sardines are even safe to serve up to a puppy.  
Are Sardines Good For Dogs?
Sardines (a small, silvery fish from the Herring family) are packed with protein, omega-3 fatty acids, calcium, taurine, copper, zinc, selenium, vitamin B12, and coenzyme Q10. And, because of their size, they're much lower in mercury than other oily fish and are also considered to be one of the most sustainable seafoods on the market (you can look for the blue Marine Stewardship Council seal on your sardine product to be sure they've been fished sustainably). 
The nutrient load in sardines can support your dog's health in a variety of ways: helping reduce inflammation, boosting immunity, and promoting their heart and dental health while also helping maintain optimal joint condition and brain functioning.  
However, sardines are relatively high in fat so they shouldn't be served to overweight or obese dogs or those who have a history of pancreatitis.  
Sardines For Dogs 
Fresh, frozen, or canned sardines in water are all great options to serve your dog as long as the sardines haven't been seasoned with any flavorings that are known to be toxic to dogs (like garlic, onion, or other spices). It's also advisable to purchase deboned fillets of sardines to remove the risk of any fish bones fracturing after being swallowed and diminish the risk of choking.  
You can either feed your dog sardines straight from the can as a treat or as a meal topper. If you've purchased fresh or frozen sardines, cook them in the oven without seasoning them at all and allow them to cool before feeding them to your dog.  
All this said, sardines should still be considered a treat food and shouldn't replace your dog's "complete" diet. Sardines should make up no more than 10% of your dog's daily calorie intake.  
You should always take it slowly when introducing any new food to your dog too, to avoid upsetting their stomach - particularly with puppies. Feed a very small amount of plain, unseasoned sardines every couple of days over a week before considering continuing to feed low quantities of them to your dog more regularly. As with humans, all dogs will react differently to different foods so always be mindful of this when trying them on new foods, snacks, and treats regardless of whether they're deemed safe. 
Can Dogs Eat Sardines In Olive Oil?
Although not toxic, it is not advisable to feed your dog sardines packed in olive oil. As these fish are already fairly high in fat, this will just contribute to that fat content and thus their calorie intake. If you can only find sardines in olive oil, make sure to drain the fish thoroughly of the oil before sharing it with your pup.  
Why not check out our blog on the 5 Health Benefits Of Feeding Your Dog Anchovies next?
Sources
Author Shoshi, Parks "Can My Dogs Eat Sardines" The Dog People, Powered by Rover https://www.rover.com/blog/can-dog-eat-sardines/  
"Can Dogs Eat Sardines? Potential Benefits and Precautions" MasterClass, Mar 29. 2022 https://www.masterclass.com/articles/can-dogs-eat-sardines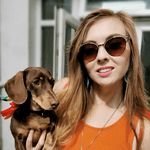 Authored By
Sarah Milton
Comes from a family of animal lovers and got to grow up with a menagerie of pets! I believe owning a pet is a privilege and I love researching and creating informative, fun content for fellow pet owners to help their furry friends have the happiest and healthiest lives. When I'm not writing blogs, you can find me sharing a walk with my pet dachshund or at a yoga class!