Can Dogs Eat Peas?
April 25, 2023 | 3 min read
Published: May 25, 2023

Summary: "Can dogs have peas?" Learn if dogs can eat peas – from snap peas to green peas, chickpeas to black-eyed peas – and whether peas are good for dogs below... 
Can Dogs Eat Peas?
You can feed a dog peas, as long as they're not canned. This is because of the excessive amounts of sodium present in the canned variety of peas. Plain, unseasoned fresh or frozen peas are the ideal way to serve peas to a dog.  
Be mindful though. As with any new food, regardless of it not being toxic to dogs, it may result in gastrointestinal upset (diarrhea or vomiting) in the first instance and/or if ingested in large quantities.  
Are Peas Good For Dogs?
Peas are a good source of fiber, antioxidants, protein, vitamins A, B, and K, iron, zinc, and potassium. They are also low in calories.  
However, peas also contain purines which can pose a problem for dogs with kidney issues. So, if you know your dog has a renal condition, avoid feeding them peas. If you're unsure, consult with your vet.  
Can Dogs Eat Snap Peas?
Yes! As long as they're unseasoned, fresh, or frozen.  
Can Dogs Eat Snow Peas?
Yes, snow peas are okay for dogs to eat too as long as they are unseasoned, fresh, or frozen.
Can Dogs Eat Green Peas?
Yes, as long as they're served unseasoned and aren't the canned variety.  
Can Dogs Eat Black-Eyed Peas?
As an occasional treat, yes, but only if they're unseasoned and not the canned variety of black-eyed peas; stick to fresh, frozen, or rehydrate dried black-eyed peas.  
Can Dogs Eat Chickpeas?
If the chickpeas are tinned in water and are plain, and as long as they're soaked and cooked thoroughly, dogs can have a spoonful or so of chickpeas in moderation as a treat – just not if they've been turned into a dip like hummus!  
Sources
Author Reisen, Jan "Can Dogs Eat Peas?" American Kennel Club, Aug 06. 2021 https://www.akc.org/expert-advice/nutrition/can-dogs-eat-peas/  
Author Dr. Miller, Andrew MRCVS "Can Dogs Eat Peas?" Pure Pet Food, Dec 14. 2022 https://www.purepetfood.com/help/can-dogs-eat-peas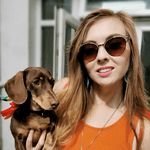 Authored By
Sarah Milton
Comes from a family of animal lovers and got to grow up with a menagerie of pets! I believe owning a pet is a privilege and I love researching and creating informative, fun content for fellow pet owners to help their furry friends have the happiest and healthiest lives. When I'm not writing blogs, you can find me sharing a walk with my pet dachshund or at a yoga class!