Is Olive Oil Good For Dogs?
June 20, 2022 | 3 min read
Published: June 20, 2022
Updated: May 12, 2023
Summary: In this blog, we'll learn if olive oil is safe for dogs and how this world-renowned oil can potentially benefit them…
Olive oil is a staple in most people's diets and is regarded as the key ingredient of the Mediterranean Diet which is thought to be the healthiest in the world. This is because, typically, Mediterranean humans who live on this diet have one of the longest life expectancies on the planet. But, can olive oil benefit our dogs in a similar way? Is olive oil OK for dogs…?
Can Dogs Eat Olive Oil?
Yes, dogs can eat olive oil! It is safe for a dog to consume. But, it's wise to offer them olive oil in moderation as it is very high in fat and too much of this oil can lead to unnecessary weight gain which can be detrimental to a dog's health.
Is Olive Oil Good For Dogs?
Olive oil boasts high levels of vitamin E, omega-3 fatty acids, phytonutrients, monounsaturated fats, polyphenols, chlorophyll, and carotenoids. Like in humans, olive oil is thought to benefit your dog in several ways too!
Olive oil can improve your dog's appetite and interest in food - most dogs think it's super tasty!

Olive oil can boost their digestive system and aid with

cases of constipation and/or indigestion.

It has been linked to helping prevent cognitive decline

It is touted to promote circulation and respiratory functioning

Olive oil is thought to help prevent conditions like diabetes

Olive oil can promote skin and coat health in a dog

Olive oil can help your dog feel fuller for longer

It can also help reduce joint discomfort and maintain joint health
Can I Put Olive Oil On My Dog?
If you're looking to improve the state of your dog's skin, you can apply olive oil to your dog's skin directly. However, it's very likely that they'll just lick it off because it tastes so good to most doggies. There's also a risk of staining their fur or any carpet or furnishings that they might sit or lay on post-application. It's cleaner and easier to give it to your dog orally - they'll reap the same benefits from the olive oil, just from the inside out!
How Much Olive Oil For Dogs?
If your dog is currently overweight or obese, discuss with your vet how you incorporate olive oil into their diet without causing them to gain more weight. 
The easiest way of giving your dog olive oil is by adding a teaspoon to a meal. You should try and elect for an extra virgin olive oil as this is lower in acidity than other olive oils. You should store your olive oil in a cool, dry place away from heat. 
Olive oil can be given to your dog once a week, or if your vet is happy with it, every day. If you have a very large breed, they should be able to tolerate a couple of teaspoons of olive oil per serving, but always start them off on a smaller amount to gauge their body's reaction to it. Adding too much oil too quickly may result in diarrhea or vomiting in your dog. 
The general serving rule is around 1 teaspoon per 20lbs of a dog's body weight, and olive oil can be served on both wet and dry dog food. 
Other oils that may be worth researching to introduce to your dog are coconut oil and fish oil which can bring about similar health benefits. 
Sources
Author Lesser, Jennifer "Is Olive Oil Good For Dogs?" The Spruce Pets, Feb 24. 2021 https://www.thesprucepets.com/is-olive-oil-good-for-dogs-5104824
Author Taffer, Melissa "Is Olive Oil Good For Dogs? Everything You Need To Know Before Drizzling" Dog Eared by My Ollie, Jan 02. 2020 https://blog.myollie.com/is-olive-oil-good-for-dogs/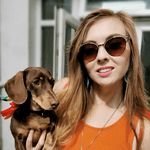 Authored By
Sarah Milton
Comes from a family of animal lovers and got to grow up with a menagerie of pets! I believe owning a pet is a privilege and I love researching and creating informative, fun content for fellow pet owners to help their furry friends have the happiest and healthiest lives. When I'm not writing blogs, you can find me sharing a walk with my pet dachshund or at a yoga class!