Acupuncture And Dogs
April 06, 2023 | 3 min read
Published: April 16, 2023

Summary: Acupuncture for dogs – does it work? In this blog, we learn what acupuncture is and how it may benefit dogs…
What Is Acupuncture?
Acupuncture is an ancient Chinese practice that has been touted for centuries as an effective treatment for relieving pain and other bodily ailments. It is believed that these ailments are caused by an imbalance of essential energies in the body. 
Acupuncture works by inserting super-thin needles into specific areas of the body where nerves and blood vessels cross over. These points are located in sites of the body called "meridians", or "energy channels". The idea is that the needles re-divert those energies along the meridians and enhance blood circulation which in turn promotes healing, reduces inflammation, diminishes anxiety, improves oxygenation of muscles, relaxes muscles, and stimulates the nervous system.
The process of acupuncture is virtually painless. 
Acupuncture And Dogs
Acupuncture is now one aspect of Traditional Chinese Veterinary Medication (TCVM) and you are able to have your dog experience this holistic complementary treatment. 
But, what can acupuncture do for dogs?
For Anxiety
It's believed that acupuncture can stimulate the release of the hormone serotonin; the hormone that's responsible for balancing mood and feelings of wellbeing. If a dog suffers from anxiety and it's affecting their quality of life, acupuncture may help reduce their anxiety levels. 
It may also be suitable for dogs experiencing Canine Cognitive Dysfunction (CCD or "doggy dementia") if they are becoming stressed out from this condition.
For Arthritis
For dogs with arthritis or any other degenerative joint disease or things like back problems, acupuncture can help relieve their discomfort experienced caused by these conditions. It can also aid sporting dogs who may experience muscle cramps, twinges, and strains. 
For Allergies
Acupuncture is thought to help alleviate residual body aches, pains, and skin irritations in dogs with allergies after the allergen has been identified and eliminated from their diet or environment. 
For Kidney Disease
Some dog owners have reported that their dog with kidney disease, liver failure, cancer, Cushing's disease, diabetes, pancreatitis, and other various metabolic diseases have helped make their pup's associated symptoms of the illness or side effects from their essential medicines more tolerable. 
Are There Any Other Benefits?
Other benefits of acupuncture include:
Safe for internal organs; there have been no reported side effects on the internal organs which some prescription medicines can adversely affect. 
Stimulates the release of endorphins; endorphins are more commonly referred to as "happy" hormones!
Can be used alongside medicinal treatment; acupuncture won't interact with medicines or supplements that your dog has been prescribed so can work alongside their modern, medicinal treatment too.
Can improve blood flow; acupuncture can improve blood flow around the entire body which increases and improves the distribution of oxygen around the muscles and may help also reduce toxins in the blood. 
Safe for any aged dog; acupuncture can be administered to any age or breed of dog.
How Much Is Acupuncture For A Dog?
Acupuncture sessions for dogs can last between 15 minutes to 120 minutes. Acupuncture for a dog can cost anything from $50 to $225 per session. Cost will depend on the size of your pup and possibly the demand for services in your area. 
Final Thoughts
Before acupuncture on a pet can take place, you need to determine with your vet the cause of the symptoms your dog is experiencing. If a diagnosis hasn't been obtained yet, get your dog an appointment at the vet. 
Then, talk to your primary care veterinarian about acupuncture as a complementary treatment alongside their prescription of antibiotics, medications, or other treatments. And, if they think it suitable, they'll link you up to a practicing veterinary acupuncturist. This way they can liaise with each other whilst they both attempt to improve your dog's condition. 
A combination of old and new medicine can produce great results for many dogs, but as with every treatment, traditional or modern, it varies on the dog, their body, and their condition. Acupuncture may not produce immediate, or in some cases any, results.
Sources
"CAM conversation with 'Your Dog Advisor' about Acupuncture" May 03. 2020, Canine Arthritis Management https://caninearthritis.co.uk/cam-conversation-with-your-dog-advisor-about-acupuncture/
"Can Acupuncture Make My Pet Feel Better?" LakeCross Veterinary https://www.lakecross.com/site/blog-huntersville-vet/2021/01/15/acupuncture-for-pets
Author Buzhardt, Lynn DVM "Acupuncture/Acupressure For Dogs" VCA Hospitals https://vcahospitals.com/know-your-pet/acupuncture-acupressure-for-dogs
Author Dr. Wooten, Sarah "Acupuncture For Dogs: How It Can Help, What To Expect & More" Sep 18. 2020, Hills Pet https://www.hillspet.com/dog-care/healthcare/acupuncture-for-dogs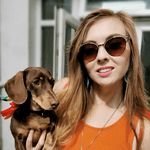 Authored By
Sarah Milton
Comes from a family of animal lovers and got to grow up with a menagerie of pets! I believe owning a pet is a privilege and I love researching and creating informative, fun content for fellow pet owners to help their furry friends have the happiest and healthiest lives. When I'm not writing blogs, you can find me sharing a walk with my pet dachshund or at a yoga class!